Great news for partygoes. According to the latest report by hometogo.com Warsaw has been ranked second just after Cape Town as the world's best city for nightlife.
Many people plan entire vacations around dancing the night away on some of the world's most sought after dance floors. HomeToGo has produced a guide to the world's 50 best cities for nightlife in 2018.
After considering hundreds of destinations around the world, they selected the final 50 based on the number of venues, the number of events listed, and the quality of these events based on online ratings.
Discover the destinations that are the most and least affordable places to party. They've also added a venues per capita rank, to highlight cities where you're most likely to come across a nightlife venue.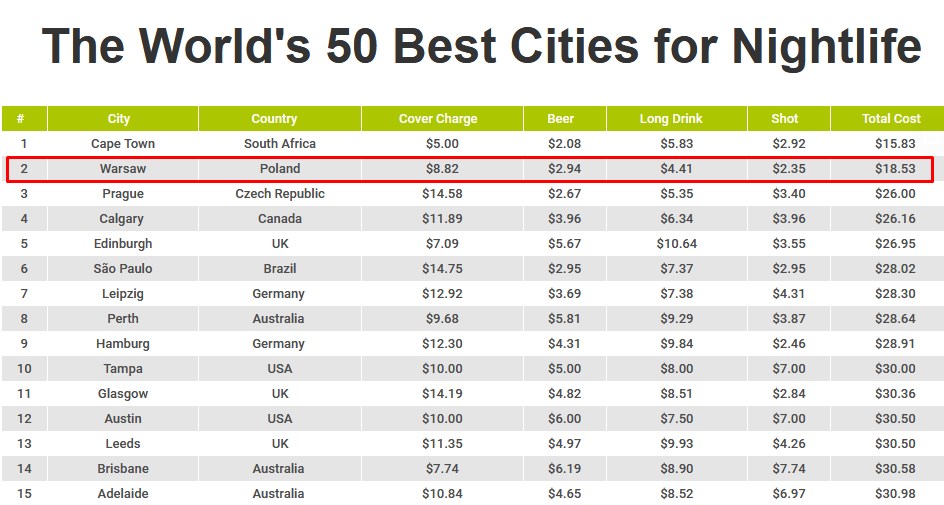 Book a running tour with us!